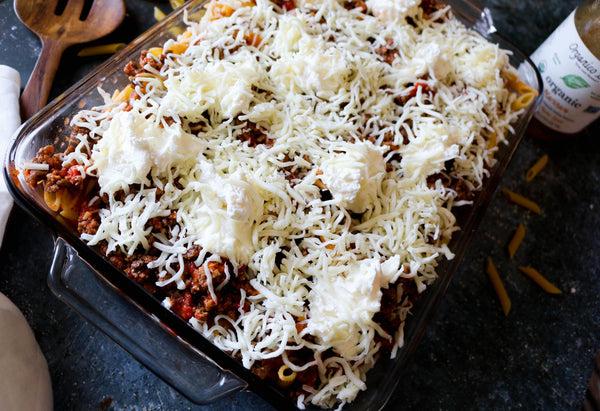 Do you like lasagna, but not the fuss? Make baked ziti instead! It's a lot like a classic lasagna casserole, but easier to make and without lots of layers or broken noodles.

Ziti is a pretty common pasta shape in most areas, but you can substitute penne pasta if you can't find it. You want a substantial short pasta shape with places to hold the sauce and meat.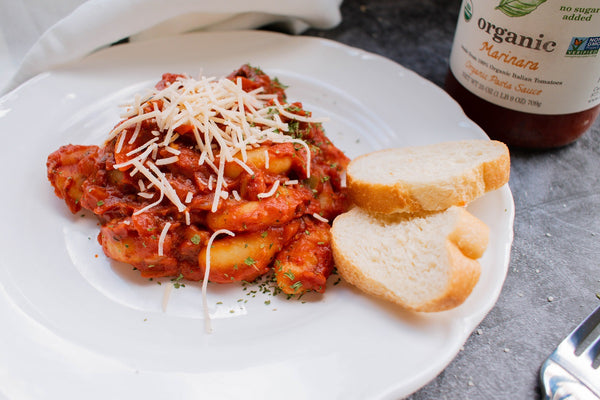 Pizza as pasta! Our Marinara sauce is one of our best-sellers and for good reasons. Our pasta sauces are made with 100% imported organic Southern Italian tomatoes. Chef Neil Fusco's goal is to bring the true taste of Italy into your home with only the healthiest ingredients, like in this Vegan Pizza Pasta Supreme recipe.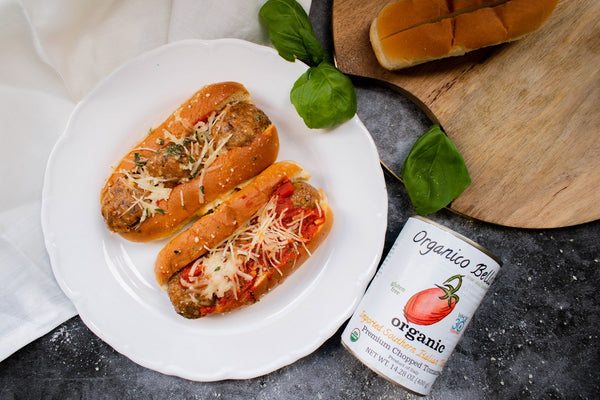 If you're wondering how to put our Chopped Tomatoes to use, we have you covered! Try our Italian Meatball Subs recipe for a tasty meal made at home.